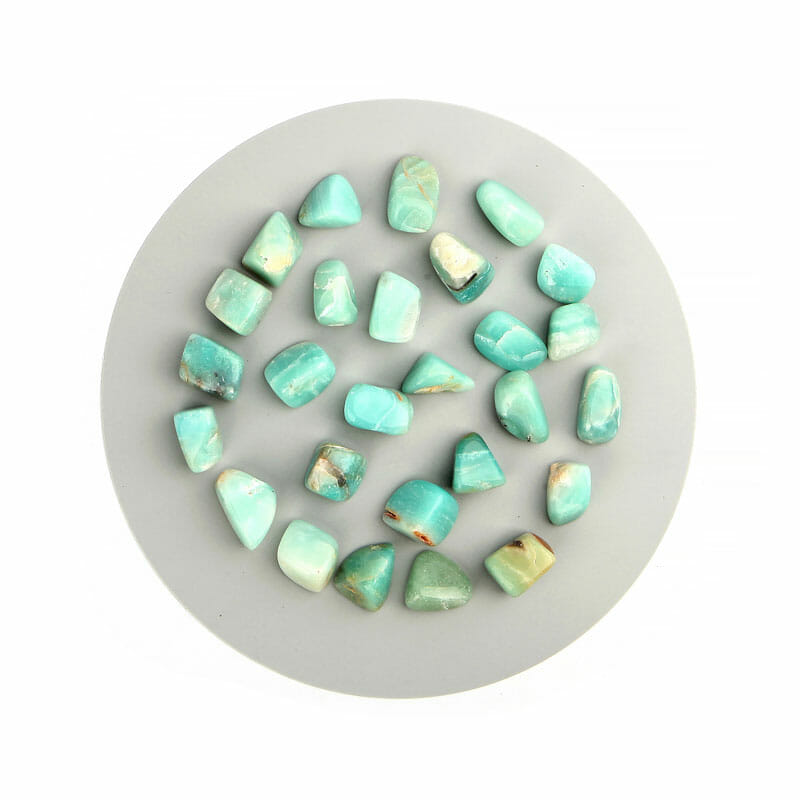 Amazonite Tumbled Stone
Model No : C22CTS019
GEM Type : Amazonite
Size : 2~30 cm
Weight : 15~2000 g
MOQ : 1 Kg
---
Tumbled Amazonite stone is a smooth, polished stone made from the green mineral Amazonite. Tumbled stones are often used for decoration, in crystal grids, or for various purposes in crystal healing and energy work.
In crystal healing, Amazonite is said to have a calming effect and is believed to help soothe the soul and reduce stress and self-doubt. It is also said to have properties that promote communication, truth, and trust. Some people carry tumbled Amazonite stones with them or place them in their homes to tap into their believed healing properties.
The style of Amazonite Tumbled Stone is just a display, a variety of combinations of natural stones and sizes can be customized. As a leading natural tumbled stone manufacturer, we offer a one-stop service for bulk custom gemstone carving at competitive wholesale prices. Please feel free to contact us for more details.