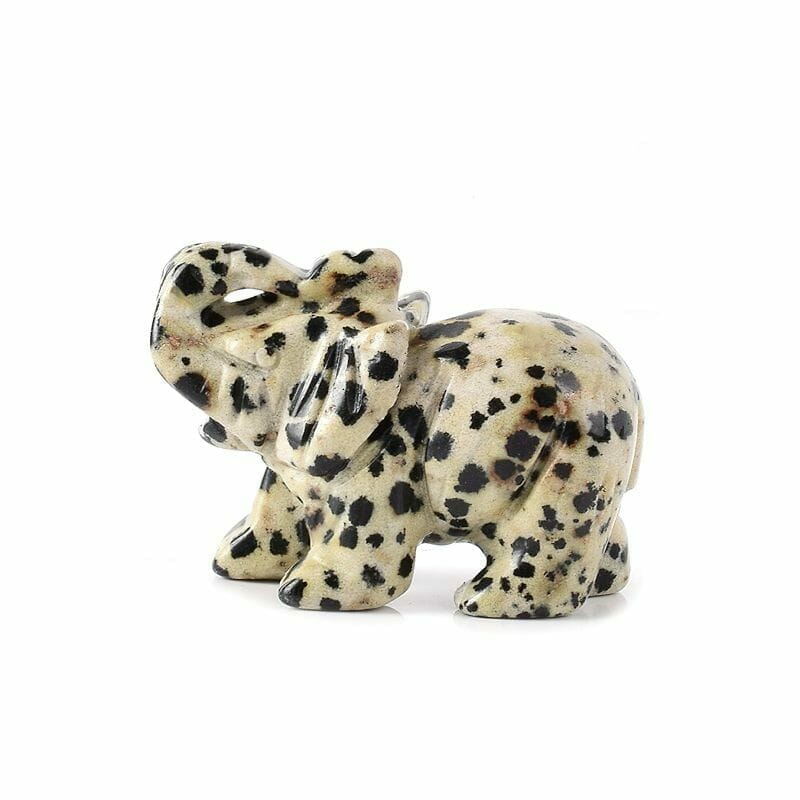 Gemstone Elephant
Model No : C22CSCM02E
GEM Type : Natural Stone
Size : 3~30 cm
Weight : 25~2000 g
MOQ : 100 pcs
---
Gemstone elephant is a figurine or statue that is made from a variety of precious or semi-precious gemstones, such as jade, quartz, turquoise, or rocks. These sculptures are typically small in size, and are often used as decorative items, such as paperweights, figurines, or as ornaments.
Gemstone elephants is carved by hand, they are often believed to have special spiritual or cultural significance, and are thought to bring good luck, prosperity, and wisdom. They are commonly used as talismans, and are often given as gifts to mark important events or milestones.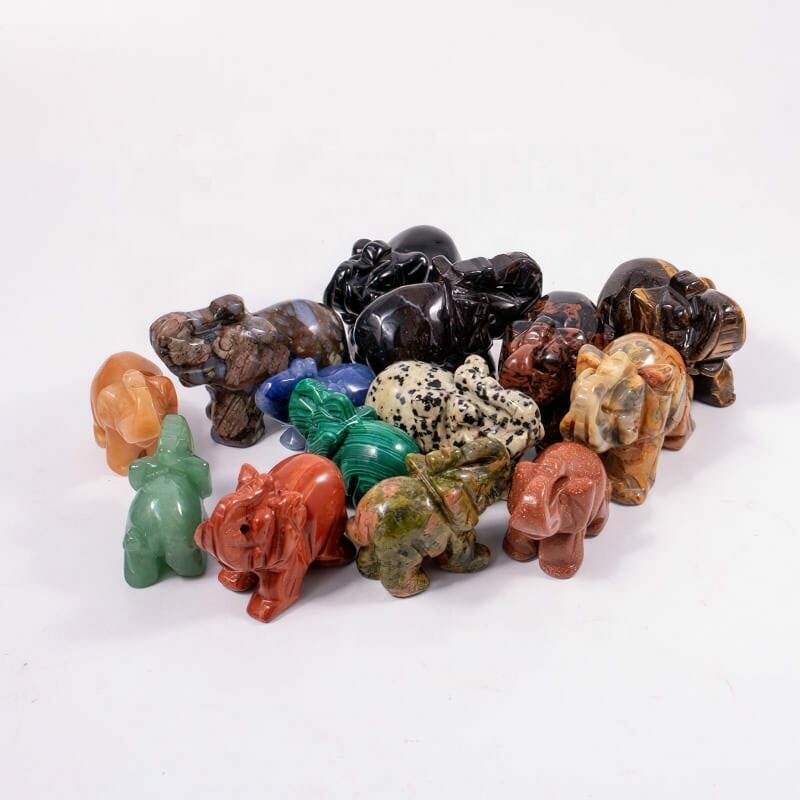 The style of quartz elephant is just a display, a variety of combinations of natural stones and sizes can be customized. As a leading natural animal sculpture manufacturer, we offer a one-stop service for bulk custom gemstone carving at competitive wholesale prices. Please feel free to contact us for more details.