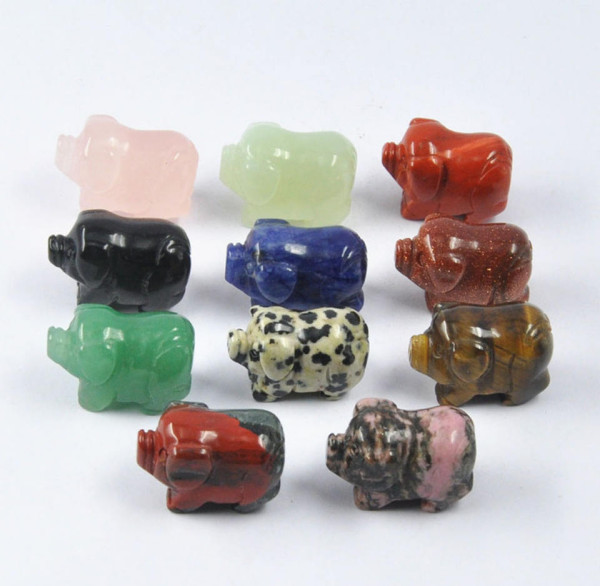 Natural Stone Pig Sculpture
Model No : C22CAPM01
GEM Type : Natural Stone
Size : 2~30 cm
Weight : 15~2000 g
MOQ : 100 pcs
---
Description
Natural stone pig sculpture is a decorative piece that is carved from a single piece of natural stone. This type of sculpture depicts the form of a pig and is often used as a decorative item in homes, offices, and other interior spaces. Natural stone pig sculptures can range in size from small figurines to larger, more elaborate pieces and can be found in various designs and styles.
In addition to being beautiful decorative pieces, natural stone pig sculptures can also serve as a symbol of good fortune, wealth, and prosperity. These sculptures are often placed in homes, offices, or other spaces as a talisman to bring good luck and prosperity to those who inhabit the space.
The style of Natural Stone Pig Sculptures are just a display, a variety of combinations of natural stones and sizes can be customized. As a leading natural stone animal sculpture manufacturer, we offer a one-stop service for bulk custom gemstone carving at competitive wholesale prices. Please feel free to contact us for more details.