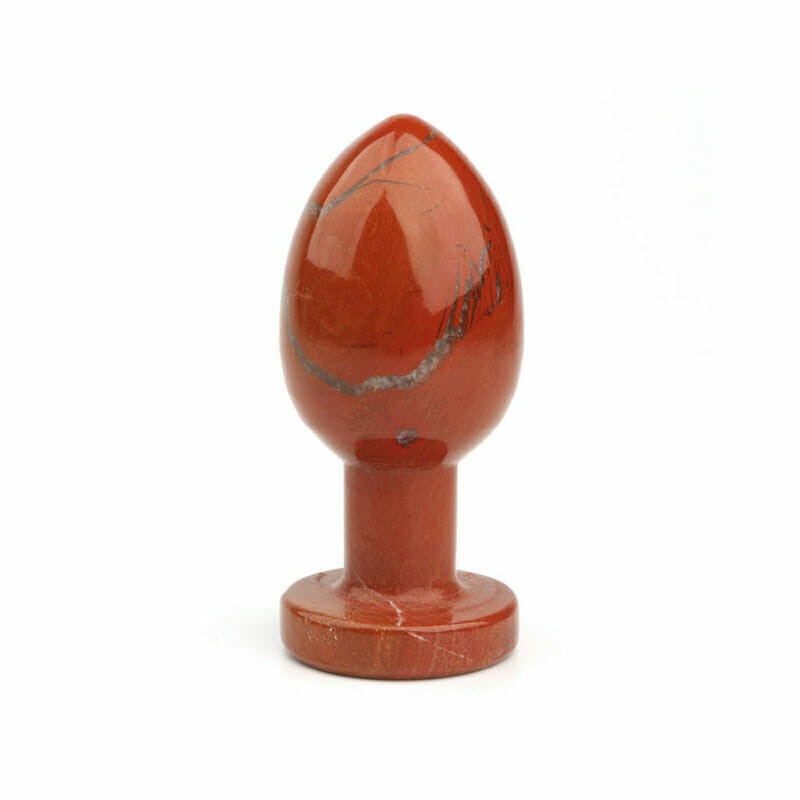 Red Jasper Butt Plug
Model No : C22ABP037A
GEM Type : Red Jasper
Size : 10X8X6 cm
Weight : 100~500 g
MOQ : 10 pcs
---
Description
Red jasper butt plug is made of 100% red jasper stone, with a beautifully design. The power of Red Jasper is steady and progressive. It helps you to go with the flow and helps you to work in your life with purpose and confidence. This stone can help you raise boundaries and balance around your time, energy and space. Connected to the solar plexus and basal chakras, this stone also embodies commitment and passion and can help you feel more sensual and sexual.
The Benefits of Red Jasper Butt Plug
Relieves stress.
Healing of body, mind and soul.
Balanced and happy emotions, releasing sensual guilt and trauma.
Reduces mental stress and headaches and relieves menstrual pain.
Increases sensitivity and orgasmic energy.
Encourages spiritual awareness and psychic abilities.
As a leading gemstone butt plug manufacturer, we offer one-stop bulk customization service for gemstone products with competitive wholesale price. Please feel free to contact us for more details.