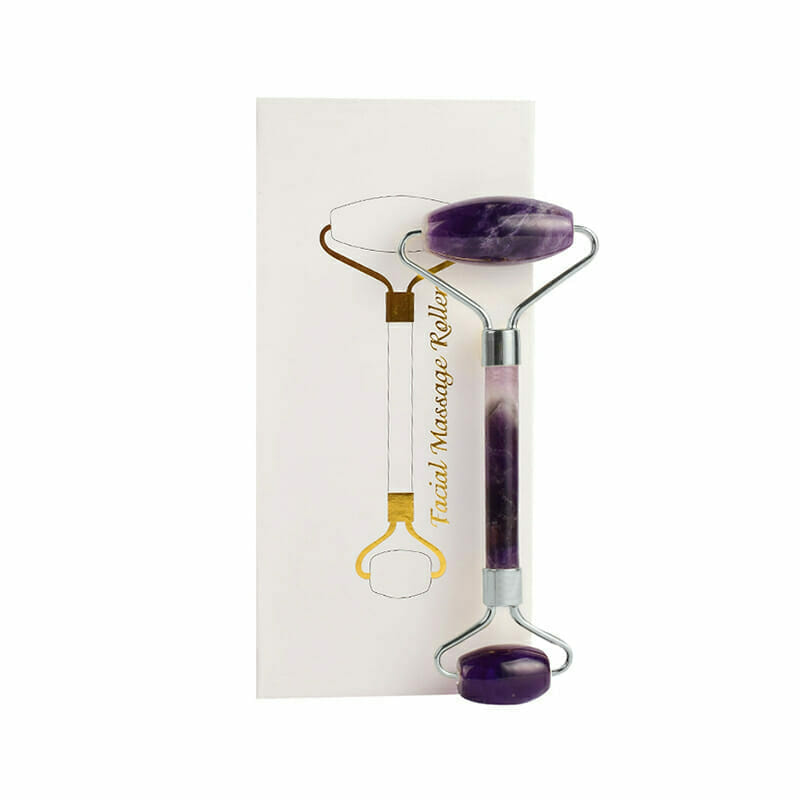 Amethyst Jade Roller
Model No : C22MJR004A
GEM Type : Amethyst
Size : 145*55*38 mm
Weight : 65±5 g
MOQ : 100 pcs
---
Amethyst is the most popular variety of quartz crystal and is considered to be the most powerful and protective stone. It is a semi-precious purple stone that is often used for jewelry and healing purposes. It has been sought after throughout the ages for its enchanting color and ability to stimulate the mind and emotions.
In today's world, amethyst is considered a semi-precious crystal, but in traditional times it was a highly prized stone. Whether amethyst is in its natural state or cut or polished into jewelry, its beauty is evident.
This beautiful jade facial roller has multiple combinations to choose from: normal roller heads / round roller heads / spike roller heads / straight bar / Arc bar …and so on.

The Benefits of Amethyst Jade Roller
Promote blood circulation to eliminate toxins from the body.
Reduce freckles and tighten skin, slimming face and chin.
Enhance physical fitness, prevent colds, headaches and joint diseases.
Natural skin care tool, great anniversary gift for family and friends.
As a leading amethyst jade roller manufacturer, we not only manufacture top quality products, but also provide one-stop customization service for gemstone accessories with competitive wholesale price. Please feel free to contact us for more details.