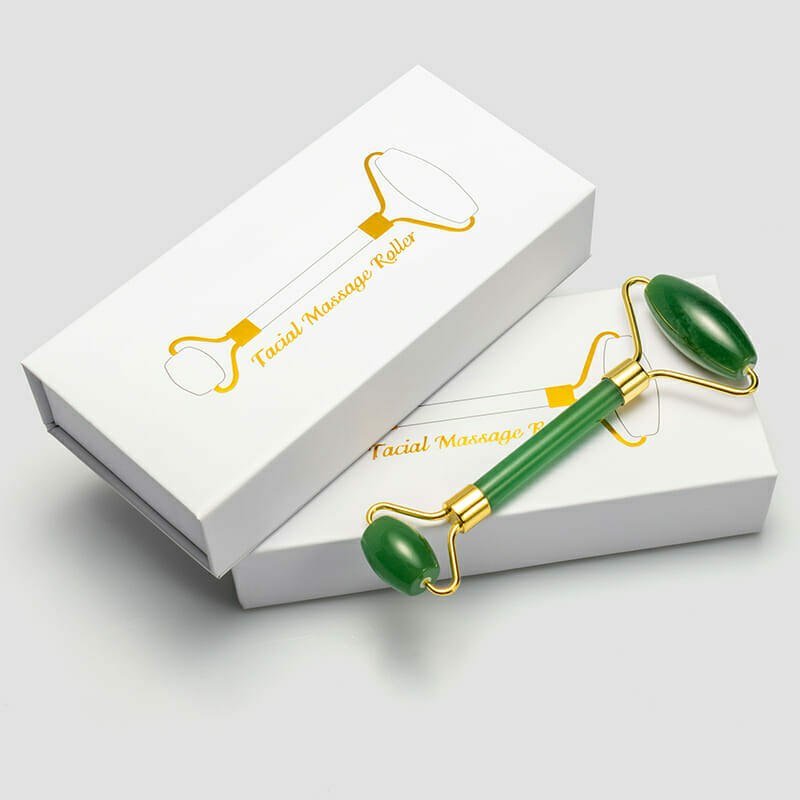 Aventurine Jade Roller
Model No : C22MJR003A
GEM Type : Aventurine
Size : 145*55*38 mm
Weight : 65±5 g
MOQ : 100 pcs
---
The name "Aventurine" comes from the beautiful shimmering surface of this stone. Its name is related to the word aventurscence, which refers to the "sparkling" effect of tiny particles of highly reflective minerals contained in a less reflective whole.
The spiritual meaning of Aventurine is "heart healer". It is connected to the heart chakra Anahata, the activator of love, appreciation and inner harmony.
This beautiful jade facial roller has multiple combinations to choose from: normal roller heads / round roller heads / spike roller heads / straight bar / Arc bar …and so on.

The Benefits of Aventurine Jade Roller
Promote blood circulation to eliminate toxins from the body.
Reduce freckles and tighten skin, slimming face and chin.
Enhance physical fitness, prevent colds, headaches and joint diseases.
Natural skin care tool, great anniversary gift for family and friends.
As a leading aventurine jade roller manufacturer, we not only manufacture top quality products, but also provide one-stop customization service for gemstone accessories with competitive wholesale price. Please feel free to contact us for more details.