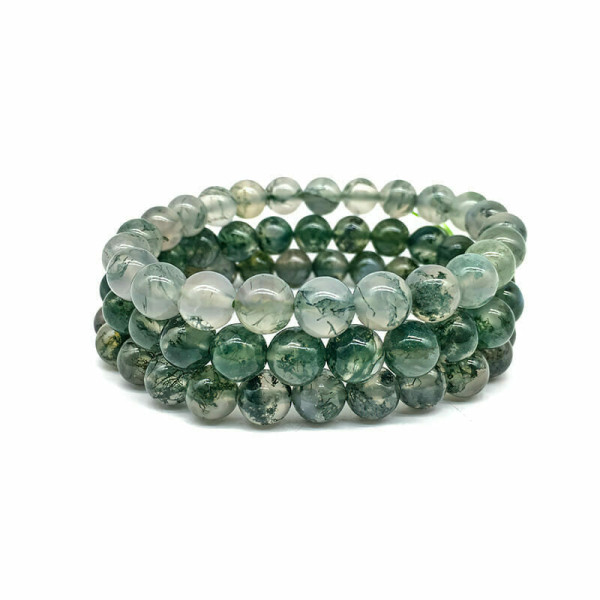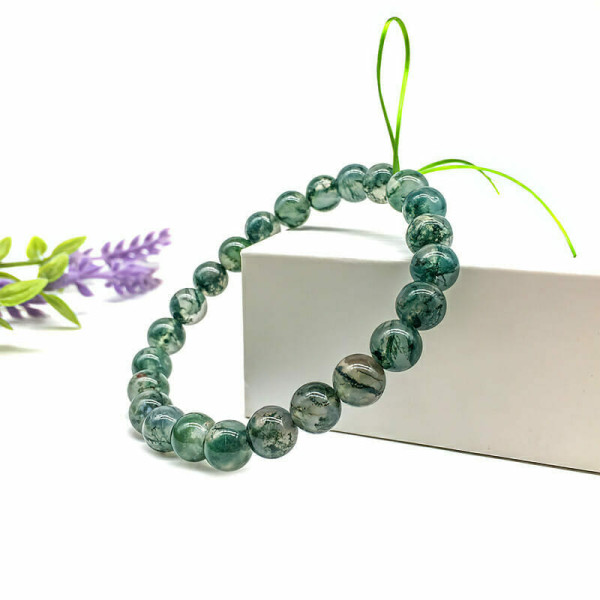 Moss Agate Beaded Bracelet
Model No : C22JBR034A
GEM Type : Moss Agate
Size : 18 cm
Weight : 40 g
MOQ : 100 pcs
---
Moss Agate Beaded Bracelet is a fun, new way to accessorize your wrist. Moss agate beads are a beautiful and affordable alternative to expensive jewelry. This bracelet is perfect for any occasion because it can be worn in many different ways. You can wear it as a bracelet or a necklace, or even use it to wrap around your wrist as a bracelet.
Moss Agate is a beautiful stone that is typically found in the Midwest and is usually found in a variety of colors. It is one of the most popular stones in the world for its color. The moss agate stone has a smooth texture, which gives it a nice feel. The moss agate stone can be used for jewelry, carvings, and other crafts. The moss agate stone is also known to have a calming effect on the wearer.
As a leading moss agate beaded bracelet manufacturer, we offer one-stop bulk customization service for gemstone jewelry with competitive wholesale price. Please feel free to contact us for more details.