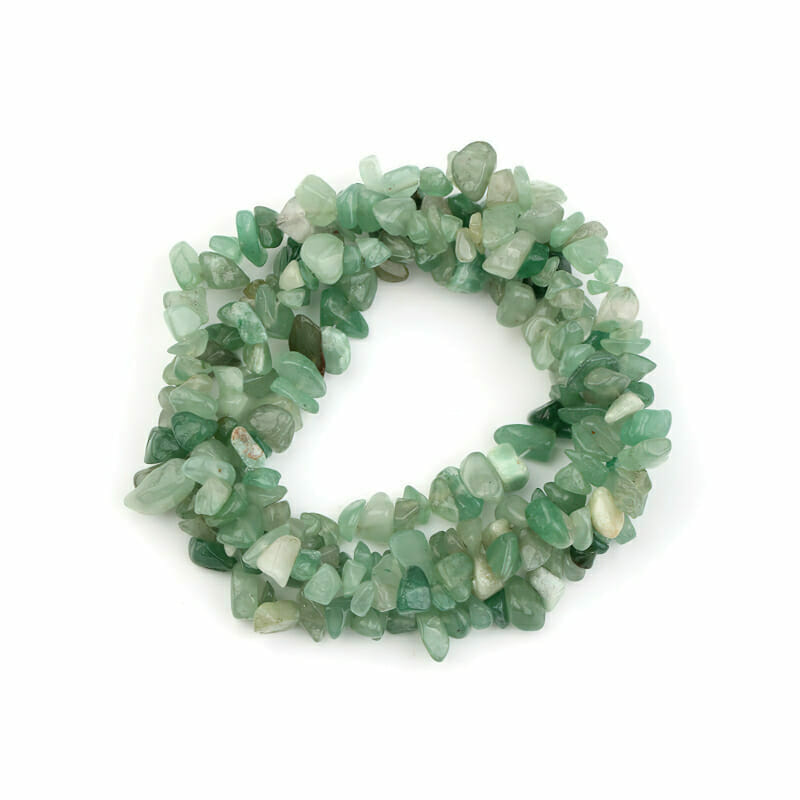 Amazonite Stone Chip Bracelet
Model No : C22JBR019SC
GEM Type : Amazonite
Size : 18 cm
Weight : 40 g
MOQ : 100 pcs
---
Description
Stone chip bracelet has been associated with love and the heart. It is believed to strengthen the bond between partners and help people attract true love. It may help with emotional healing as they resonate strongly with the heart chakra. Emerald is also said to give a sense of peace and tranquility.
Amazonite stone chip bracelet is a popular jewelry trend that you can wear during the summer. It is the perfect way to add some color to your life and a great way to add a little personality to your day. Stone chip bracelets come in many different colors and stones for you to choose from or customize.
As a leading stone chip bracelet manufacturer, we offer one-stop bulk customization service for gemstone jewelry with competitive wholesale price. Please feel free to contact us for more details.