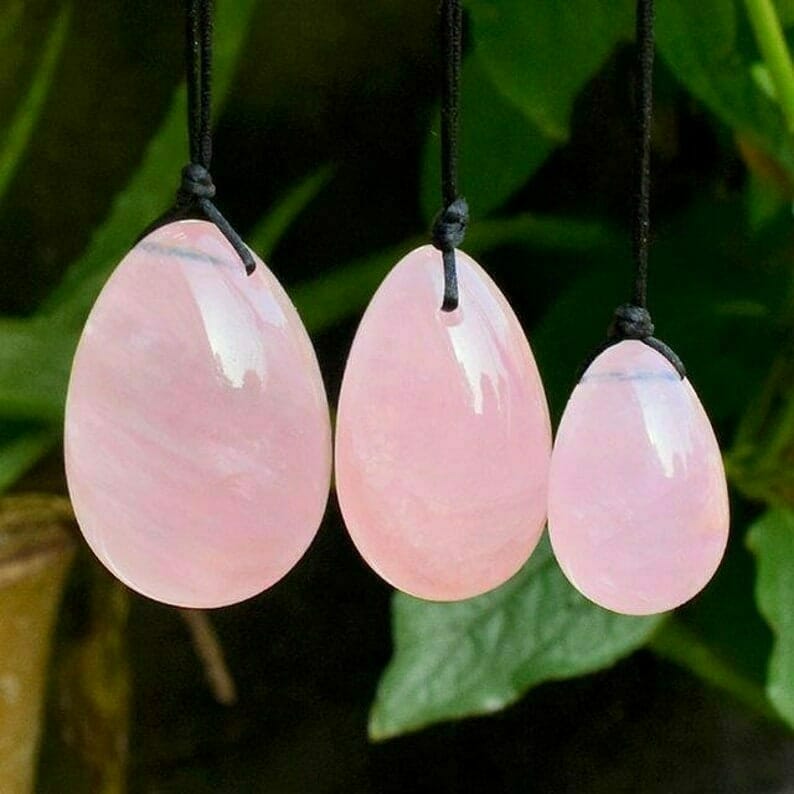 Rose Quartz Yoni Egg
Model No : C22AYE002A
GEM Type : Rose Quartz
Size : 30*20 / 40*25 / 45*30 mm
Weight : 18 / 35 / 50 g
MOQ : 50 pcs
---
Yoni egg, also called jade egg, is a tool for women to strengthen their vaginal health. In ancient China, the Yoni egg was invented by Chinese court workers because it has many elements that are good for health, so ladies who use the Yoni egg feel young, healthy and beautiful, with a vaginal organ as tight and elastic as a young girl. By putting Yoni egg in your vagina and by Kegel exercises, you will feel the movement of your vaginal muscles and practicing it several times a day, your vagina will become tighter and tighter.
Rose quartz is a pink form of quartz. It is also known as transparent quartz. It is light pink in color and has a translucent transparency and glassy luster. It also has a hexagonal crystal system and belongs to the mineral class of quartz. The meaning of rose quartz is love and compassion. Today it is often used for meditation, or as decoration in homes or office spaces.

The Benefits of Rose Quartz Yoni Egg
Balance menstrual cycles, soothe menstrual cramps.
Foster urinary and digestive health.
Strengthen vaginal muscles, Increase libido and orgasms.
Reduce the risk of or treating uterine prolapse.
Reduce the risk of leakage and promote healing after vaginal childbirth.
As a leading rose quartz yoni egg manufacturer, we not only manufacture top quality products, but also provide one-stop customization service for gemstone accessories with competitive wholesale price. Please feel free to contact us for more details.