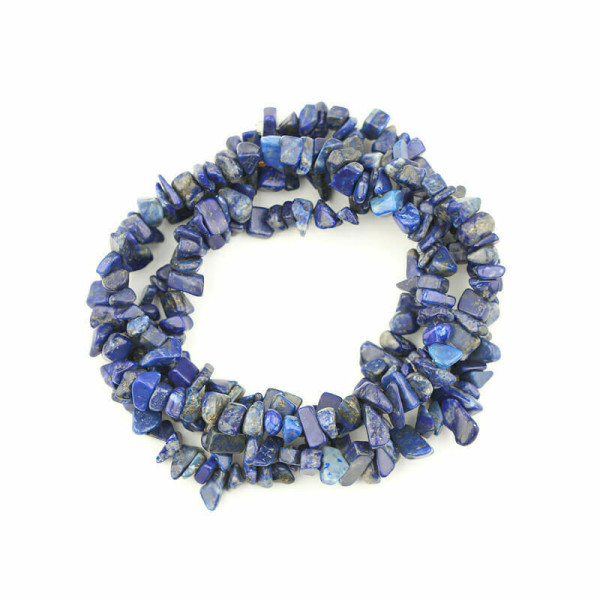 Lapis lazuli Chip Bracelet
Model No : C22JBR040SC
GEM Type : Lapis lazuli
Size : 18 cm
Weight : 40 g
MOQ : 100 pcs
---
Description
Quartz chip bracelet has been associated with love and the heart. It is believed to strengthen the bond between partners and help people attract true love. It may help with emotional healing as they resonate strongly with the heart chakra.
The lapis lazuli chip bracelet is a beautiful piece of jewelry that can be paired with any outfit, it is made out of natural lapis lazuli beads and can be worn all day. Lapis lazuli chip bracelet is a perfect accessory for any occasion and is great for wearing to work, a night out, or just as an everyday piece. It also makes a great gift for friends or loved ones.
Lapis lazuli is a deep blue stone that has been used by humans for thousands of years. The gemstone is thought to have magical healing powers, and is often worn as a charm against the evil eye. It is also said to promote wisdom, and can be helpful in relieving depression. Lapis Lazuli is a beautiful stone that has a long history, and can be found in many jewelry designs.
As a leading gemstone chip bracelet manufacturer, we offer one-stop bulk customization service for gemstone jewelry with competitive wholesale price. Please feel free to contact us for more details.